Custom step
You can use this step to write your own query.
This step is supported by the following backends:
Mongo 5.0
Mongo 4.2
Mongo 4.0
Mongo 3.6
Where to find this step?
Options reference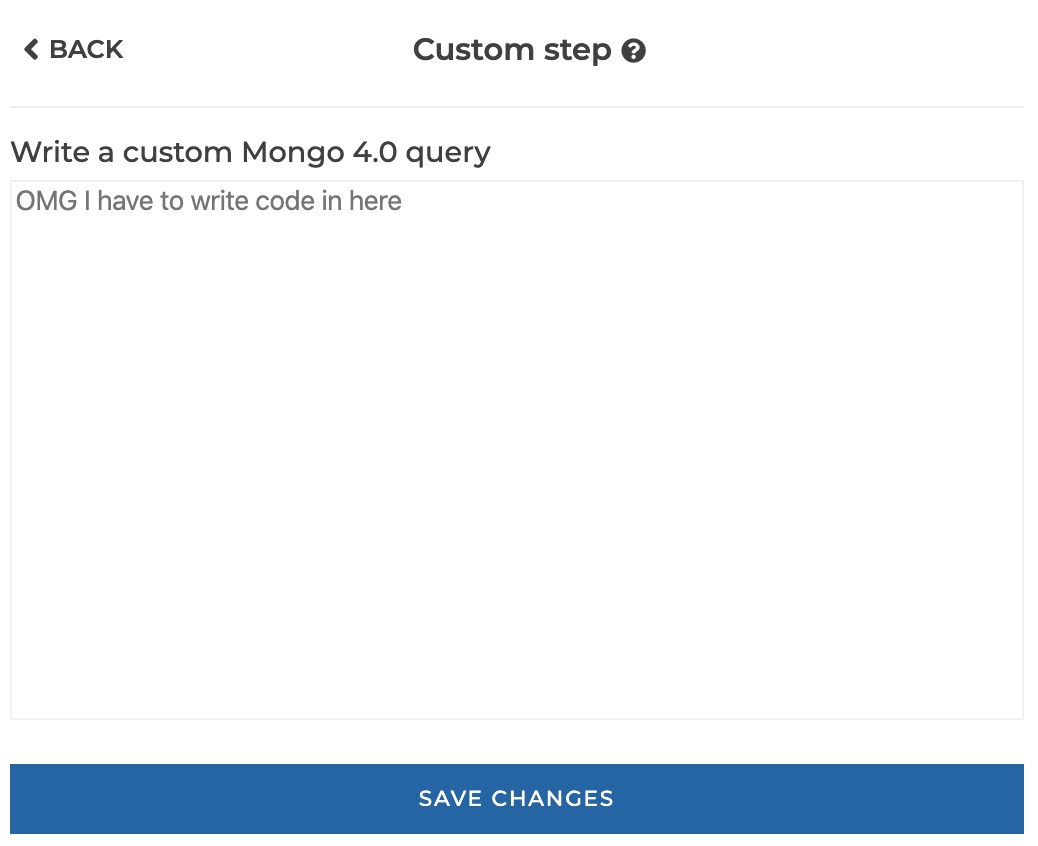 For Mongo, you are expected to write an Aggregation Pipeline query. Please see the dedicated documentation for more information.
Example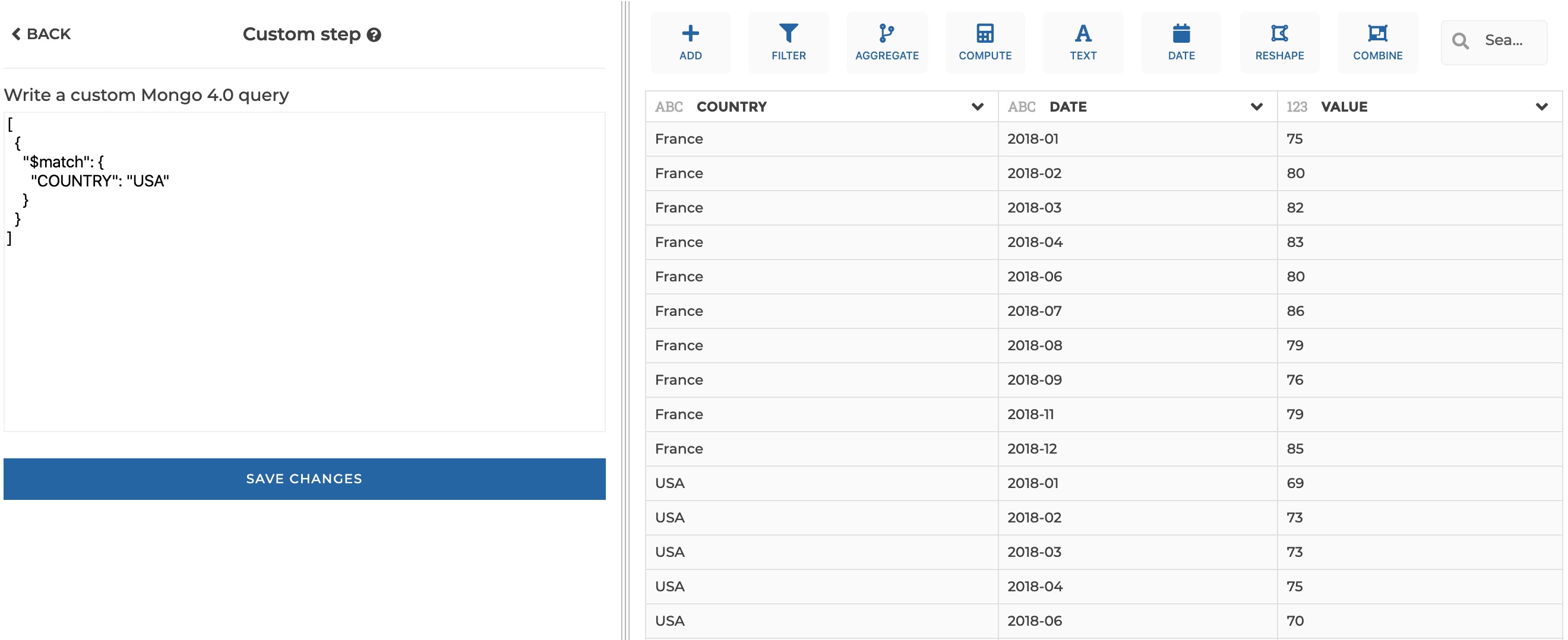 This configuration results in: