Column's Statistics
You can use this step to compute main statistics, like median or quintiles, of a numeric column.
This step is supported by the following backends:
Mongo 5.0
Mongo 4.2
Mongo 4.0
Mongo 3.6
Where to find this step?
Column header menu
Widget Compute
Search bar
Options reference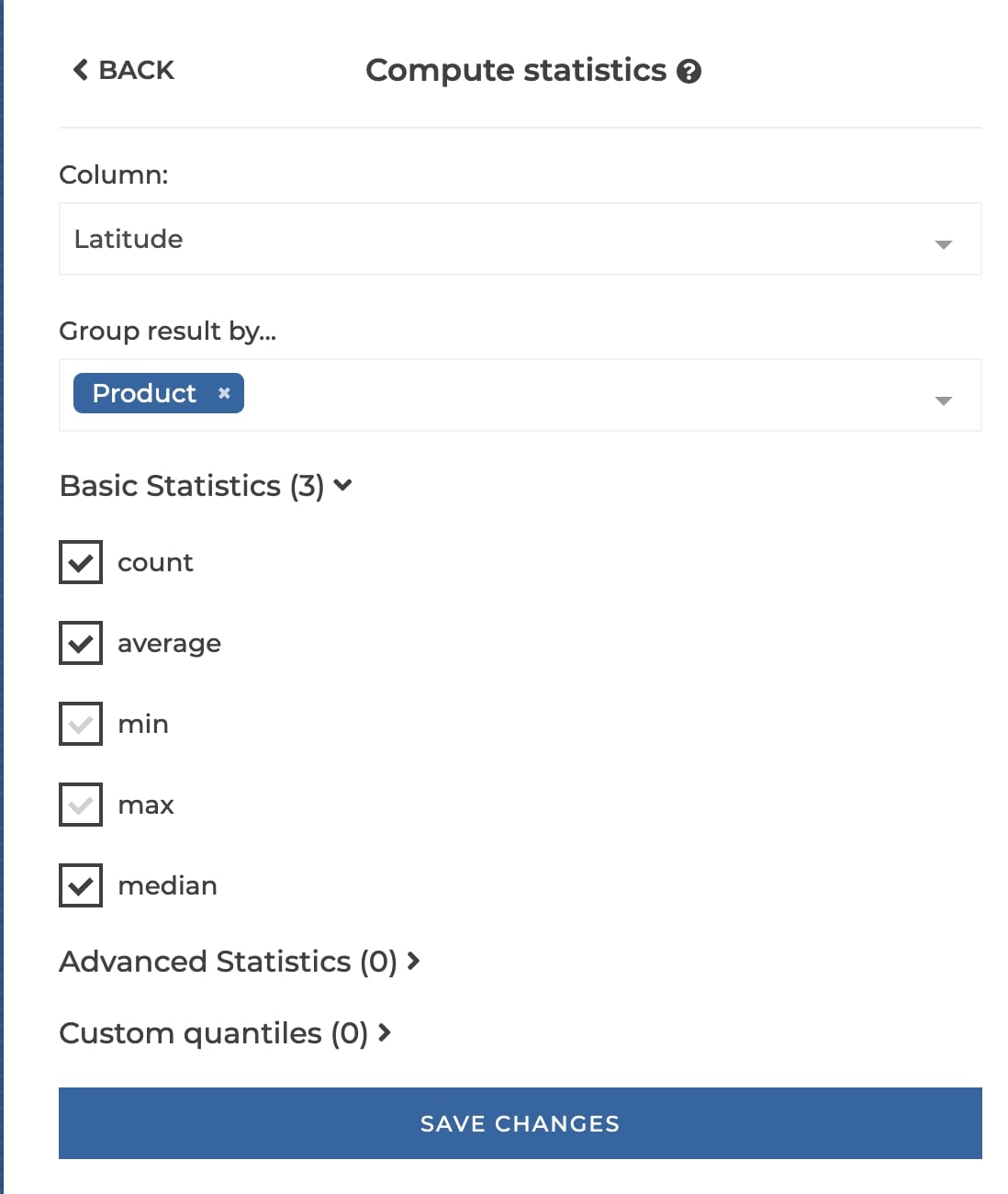 Choose the column to compute the statistics. This column must be of type 'float' or 'integer'.

Optionally, you can split the result by other columns values.

Check statistics to compute.

You can also in the "custom quantile" section define quantiles. For instance, the median is the 1st 2-quantile.
Examples
Basic example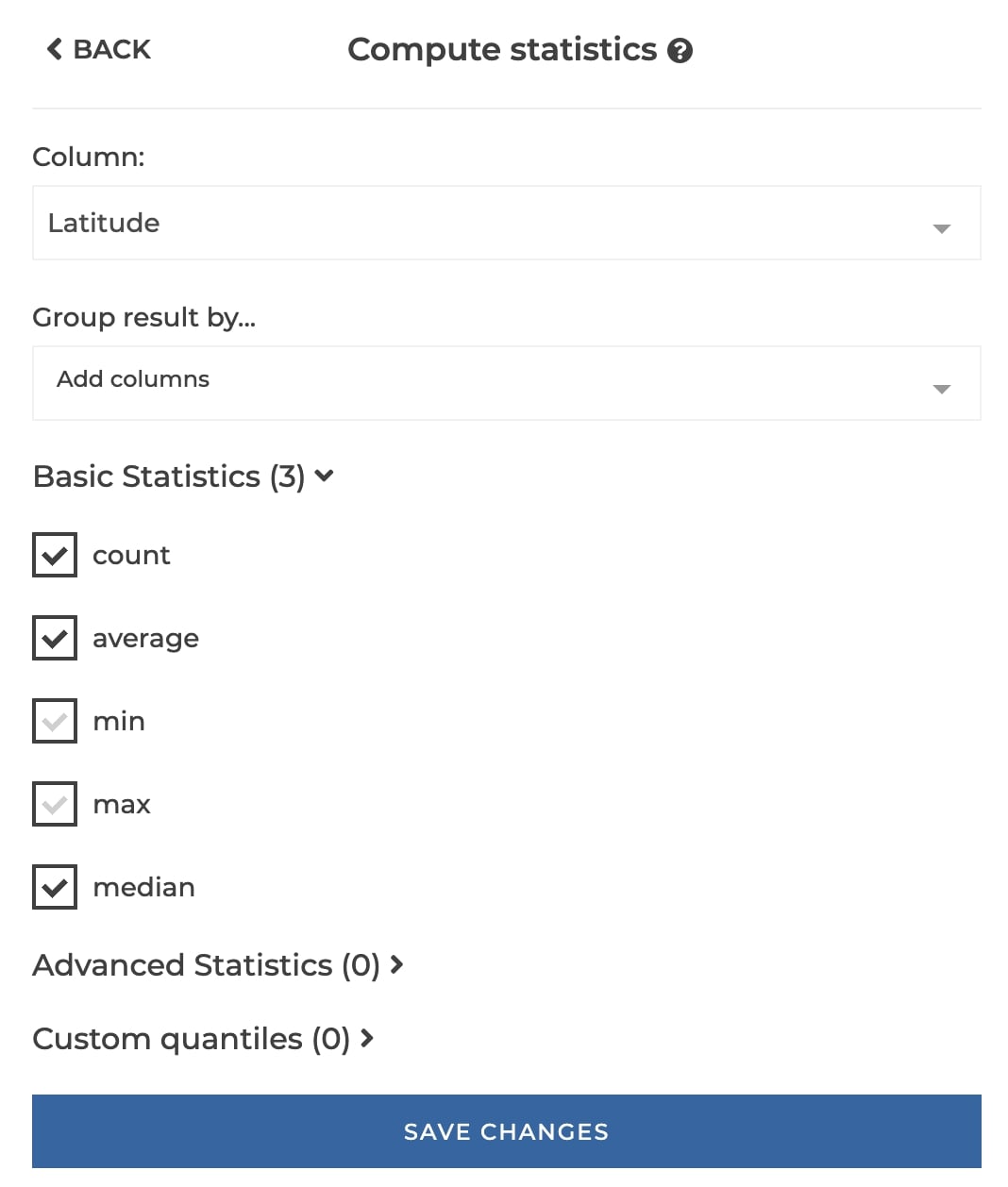 This configuration results in:

With a group column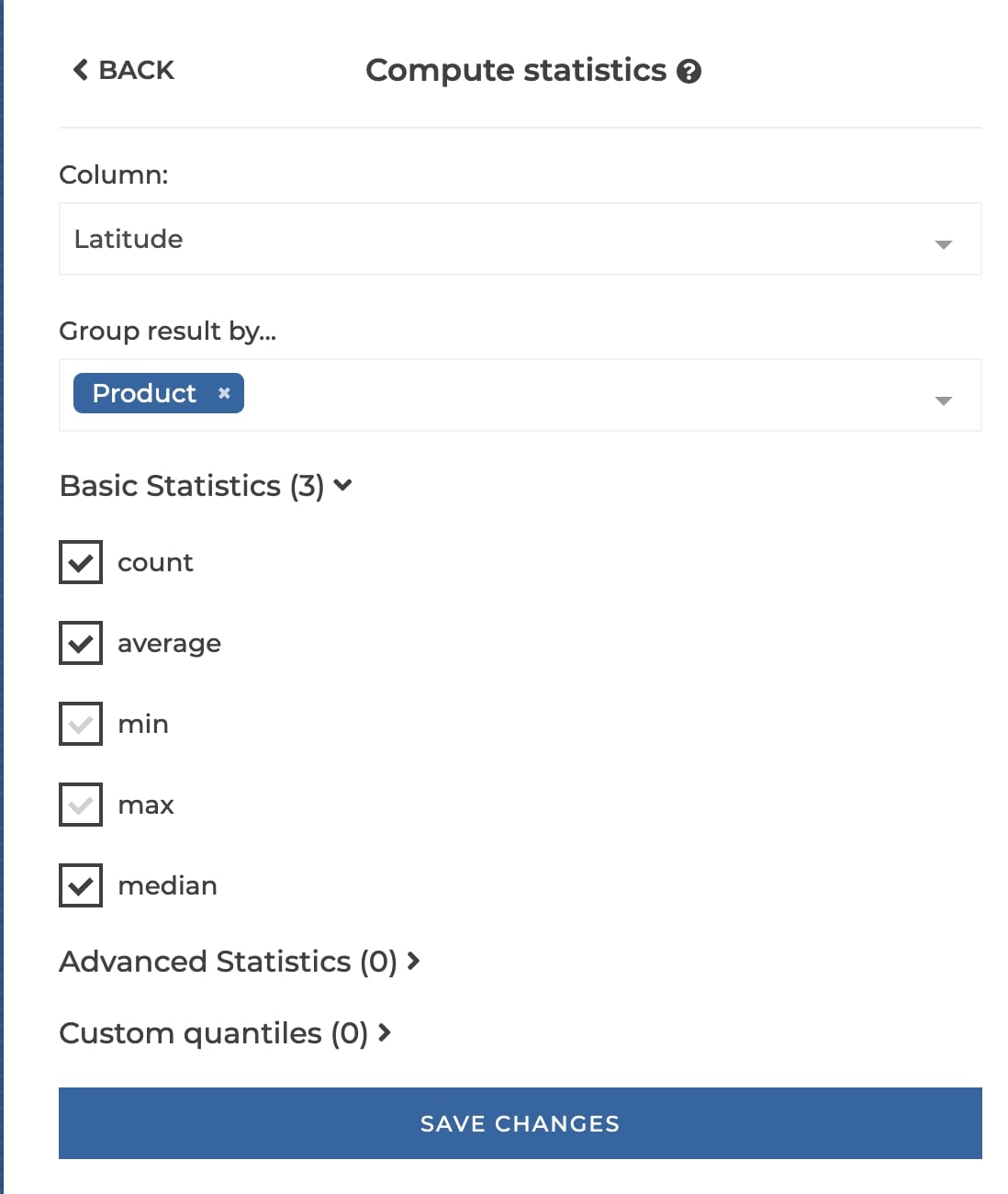 This configuration results in:

Defining a custom quantile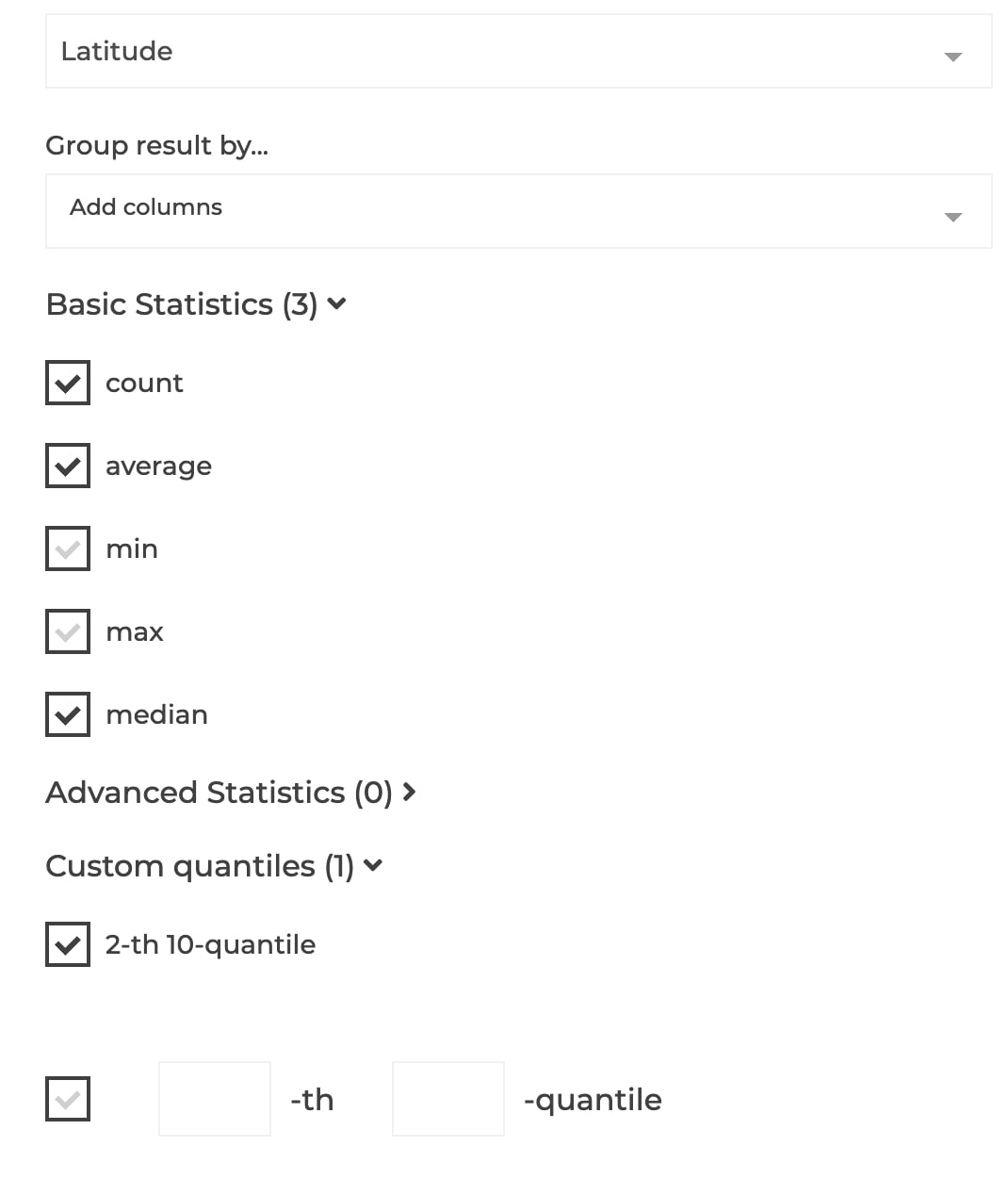 This configuration results in: