Delete column(s)
You can use this step to delete column(s).
This step is supported by the following backends:
Mongo 5.0
Mongo 4.2
Mongo 4.0
Mongo 3.6
Pandas (python)
Where to find this step?
Column header menu
Widget Filter
Search bar
Options reference
If a column is selected, clicking on delete will delete this column. If no column is selected or if you edit an existing delete step, it will open the form where you can select one or several columns to delete.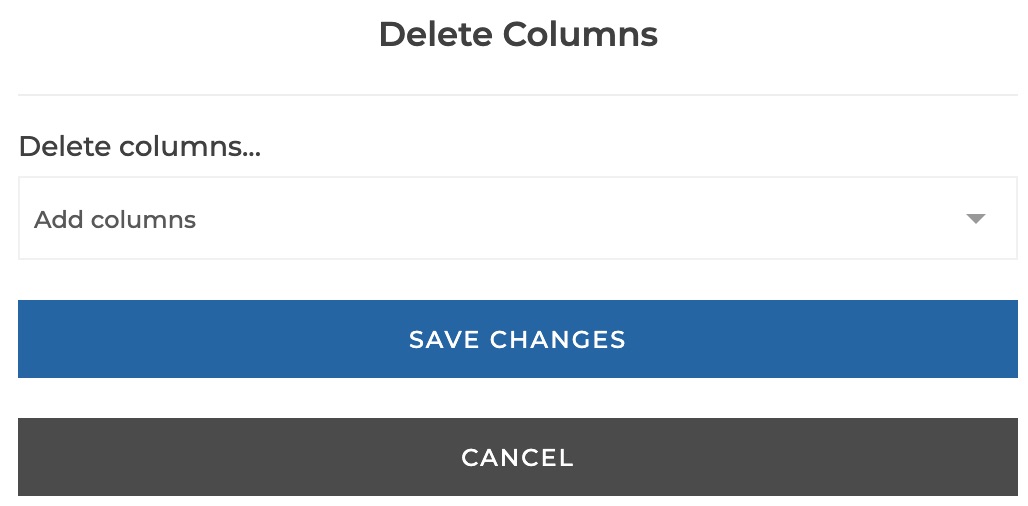 Delete columns...: the column(s) to delete